Race Challenge Envelopes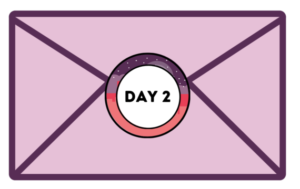 Can be done at any point of the day
Chain Game
Supplies: Red paper and scissors.
What is the the longest paper chain/rope that you can make out of the paper?
Upon completion add Today's Main Truth sticker to your journal.
Follow the Map
to find today's verse.
Make your own map of your yard or house.
Write out the verse on cards and hide the verse pieces for a friend or to find and solve the verse.
Upon completion add today's memory verse sticker to your journal.
Frenchtown Park Trail
(East Greenwich) 1.3 miles out and back
1. Start at the big rock (Picture) and go carefully down the hill.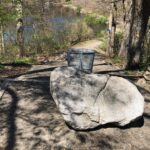 2. Cross over 2 bridges.
3. Follow the path to the LEFT.
4. You will come to an intersection with the trail Common Mill Trail (picture). Stay LEFT.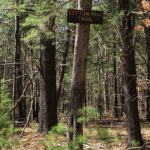 5. Keep walking on this main path all the way to the end.
6. When you get near the road look to the hill on the RIGHT.
7. You will find a stump with 5 trees growing out of it (picture).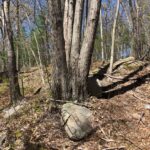 8. Go to this tree and look inside. Make sure you recover the box.
9. To go back: Turn around and stay on this trail.
10. At intersection with Cotton Mill Trail stay RIGHT. It will lead back to the bridges you need to cross over to get back to the parking lot.
*There are many other cool trails and paths. Check them out! One goes right beside the waterfall!