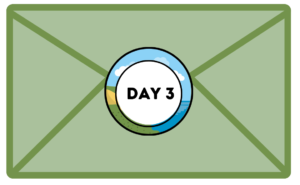 Can be done at any point of the day
Faith to Stand
Use the provided balloons and find a board (cardboard or wood).
Is there a way to stand on the balloons without popping them?

Are you willing to try?
Upon completion add Today's Main Truth sticker to your journal.
Do You See What I See?
Write today's verse out and use pictures to replace some words.
Trade with a friend/sibling/parent and figure out what each picture represents.
Upon completion add today's memory verse sticker to your journal.
Rocky Point Trail
(Warwick) 1.6 mile loop
1. From the parking lot, head onto the paved walkway in the direction of the water.
2. At the first intersection, take a LEFT.
3. You will pass by a huge arch.
4. Shortly after this, you'll see a set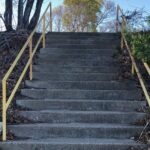 of stairs on the left hand side. The stairs have yellow rails (picture). GO UP the stairs.
5. On the left is a rock hill. Walk around it until you see a big rock with the box hiding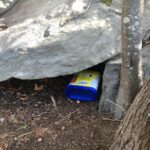 under it (picture).
6. After carefully putting the box back, head back down the stairs.
7. You'll pass the fishing pier on the right.
8. Continue on the pavement trail til you see a sign for Rocky Beach Cottages (picture).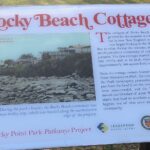 Bear left. This leads you right back to the parking lot where you began.