Race Challenge Envelopes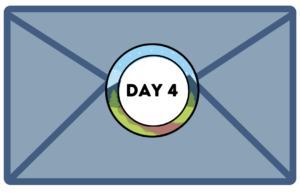 Can be done at any point of the day
It's All About Balance
Stack rocks as high as you can go.
Can you figure out how to balance rocks and make a tower that is your height?
Upon completion add Today's Main Truth sticker to your journal.
A Picture Worth a 1000 Words
Use Legos/blocks/any items available to depict one of the scenes from one of the day's bible lessons.
If possible add the memory verse.
Upon completion add today's memory verse sticker to your journal.
Mount Tom Trail
(Arcadia) 1.4 miles out and back
** this is the hardest trail **
1. From the small parking lot, head to the start of the trail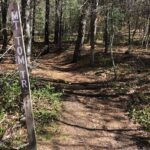 on the right side of the road (picture).
2. Follow the white blazes.
3. You will cross a small stream. If the log is wet, or makes you feel uneasy, there is a rock on the left that you can use to jump across.
4. Continue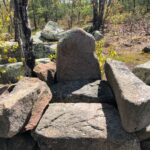 on the trail up to the thrones (picture).
5. Behind the tallest throne is a big rock.
6. You will find the box hidden underneath (picture).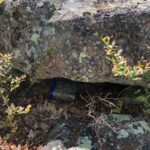 7. Place it back and turn around and head back the way you came following the white trail blazes!