Day 1:
Lookout Point Trail
God wants us to trust and depend on him.
For I am not ashamed of the gospel, because it is the power of God that brings salvation to everyone who believes; first to the Jew, then to the Gentile. For in the gospel the righteousness of God is revealed- a righteousness that is by faith from first to last, just as it is written, "The righteous will live by faith".
Romans 1:16-17 NIV
Trail Conditions:
– unknown and vast
– no end in sight
Temperature:
Challenge Cards
Can be done at any point of the day
Click to open the envelope for today's challenges.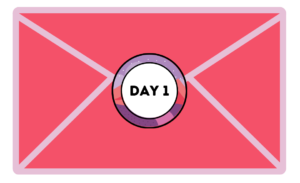 – Review Genesis 12: 1-9 and Genesis 15:1-6
– What promises of God are special to you?
– What are some things God is asking you to trust Him with?
Racer Alex
When did you start the race of faith?
As a young child I started racing with my parents…but began to race on my own after graduating high school.
How did your race of faith start?
With questions…. Why am I here? What is important? Who is God?
What is a special Bible truth that helps you in the race?
God's promises and our representation by Jesus as a 'sure and steady anchor' for us.
What is your Favorite Bible verse?
Can't pick a favorite but have really appreciated John 1:4-5 which says "Life was in him (Jesus) and that life was the light of men. That light shines in the darkness, yet the darkness did not overcome it.
RACE
TRAIN
SUPPLIES
Gallery