Day 2:
Rope Walk Ledge
God wants us to overcome fear with faith.
Let us hold firmly to the confession of our hope without wavering, for He who promised is faithful.
insert video of opening/challenge/bible lesson
Trail Conditions:
– higher, bigger, scarier than expected
Temperature:
Click to open the envelope for today's challenges.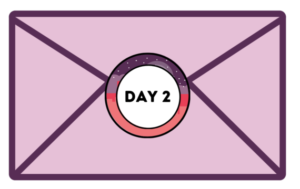 – Review Joshua 2: 1-14; 6:22-23 and Proverbs 9:10
– Is there something you are fearful of?
– What are some ways that you know God can help you?
Racer Heather
When did you start the race of faith?
How did your race of faith start?
What is a special Bible truth that helps you in the race?
What is your Favorite Bible verse?
RACE
TRAIN
SUPPLIES
Gallery