Day 2:
Rope Walk Ledge
God wants us to overcome fear with faith.
Let us hold firmly to the confession of our hope without wavering, for He who promised is faithful.
Trail Conditions:
– higher, bigger, scarier than expected
Temperature:
Challenge Cards
Can be done at any point of the day
Click to open the envelope for today's challenges.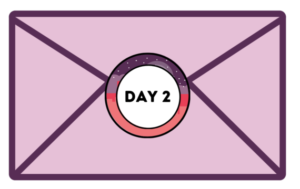 – Review Joshua 2: 1-14; 6:22-23 and Proverbs 9:10
– Is there something you are fearful of?
– What are some ways that you know God can help you?
Racer Heather
When did you start the race of faith?
My race of faith began when I was in High School.
How did your race of faith start?
I moved to RI from Washington D.C. to live with my dad when I was starting Middle School. The Lord brought into my life a classmate at Wickford Middle School who had a similar family arrangement as I and we were able to be an encouragement to one another . We remained best friends thru High School even though we attended different High Schools. It was during this time that she invited me to attend a teen outreach/ retreat. It was there that I heard the gospel for the first time and accepted Christ as my Savior.
It has been a journey of excitement as I have experienced Gods faithfulness and love toward me and has encouraged me to continue to grow in the knowledge of His word and my love to him expressed thru obedience . He truly has been and continues to be My Heavenly Father
What is a special Bible truth that helps you in the race?
He desires to see all of us finish well in this Christian race! That requires each of us spending time in his Word and prayer so that He may equip all of us each and everyday
What is your Favorite Bible verse?
When I was a new Christian I clung to the verse:" I can do all things thru Christ , who gives me strength."
Phillippians 4:13
That was the first verse I had memorized! As I have grown in my faith , everyday He gives me something new to cling to that he shows me in my time with Him.
RACE
TRAIN
SUPPLIES
Gallery