Day 4:
Mustard Mountain
We should rely on Jesus who is faithful.
And without faith it is impossible to please God, because anyone who comes to him must believe that he exists and that he rewards those who earnestly seek him.
Trail Conditions:
– higher and harder than expected.
Temperature:
Challenge Cards
Can be done at any point of the day
Click to open the envelope for today's challenges.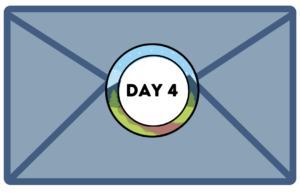 – Review Matthew 8:-27; 26:36-46
-Have you started the race of faith? Who is Jesus to you?
– Is there anything you need to ask God for help with?
Racer James

When did you start the race of faith?
About 1990
How did your race of faith start?
My Mom and I were driving past Narragansett beach and I asked her how to ask Jesus into my heart. She told me how to pray to ask Jesus into my heart. I said this prayer and that is when my race of faith started.
What is a special Bible truth that helps you in the race?
That Jesus is always with me through the Holy Spirit and that he understands everything that I go through because he is human just like me.
What is your Favorite Bible verse?
"Come to me, all of you who are weary and burdened, and I will give you rest. Take up my yoke and learn from me, because I am lowly and humble in heart, and you will find rest for your souls. For my yoke is easy and my burden is light."
‭‭Matthew‬ ‭11:28-30‬ ‭CSB‬‬
RACE
TRAIN
SUPPLIES
Gallery