Mystery Island VBS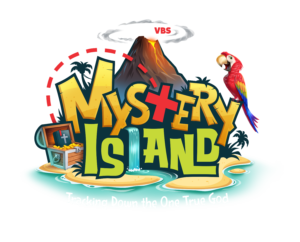 We need volunteers in order to be an IN PERSON VBS this Summer.
If you are not registering a child for VBS 2022 please review our volunteer needs and provided descriptions.
Quick Review of Requirements:
An active member in good standing at Exeter Chapel

Willing to have an up to date background check per ministry policy

Willing to review all provided paper work and sign volunteer pledge agreement.
Summary of Volunteer Needs:
Junior Training Program Assistant
– Help Seth run a training program for kids in grades 7-12 while their family visits Mystery Island.
– Goal of Program: Bible teaching and Ministry Training with Service Opportunity.
– Help keep families safe throughout the day and assist with any needs of the station hosts.
– Drama! Help with the opening assembly skit.
– Hand out pre-packaged kits and aid the families for their daily craft.
– Provide daily science demonstration.
– Keep the concession stand stocked for families to pick up snacks.
– Set up and run games for the families
Click the box above for a detailed Job Description sheet

or

visit the Atrium to pick up a Job Description Sheet and Application.
2. Upon confirmation of placement fill out Volunteer Pledge and receive provided paperwork.
If you are planning to register a child for VBS- Mystery Island you will be fulfilling a volunteer position as a:
– Parents/Grandparents/Guardians (18+) will be responsible for leading their child(ren) and any others you invite around Mystery Island.
– You will receive a packet with information to equip you for the daily activities and more.
Questions? Contact us at vbs@exeterchapel.org